April 22, 2016
Prince
I was a fan of Prince's music. Not the biggest fan, but I enjoyed it quite a bit. I think most people my age at last respect the man for his ridiculous string of hits.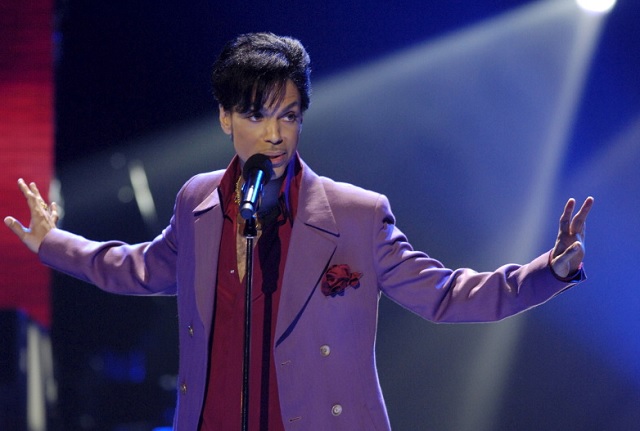 But for me, it wasn't the hits that made him the legend he was. Instead, it was the sheer amount of musical talent he possessed. He played all the instruments on his first five albums, only creating a band for touring purposes. Liner notes to his albums show around 40 different instruments, including vocals. Of course, his vocal range went from ridiculously high falsetto to a baritone that began to impinge on bass. But his guitar was his true standout skill.
There's a story making the rounds that Eric Clapton was once asked what it was like being the best guitarist in the world, and he replied "I don't know, but you can ask him, he's right over there" while pointing at Prince.
There's no evidence Clapton actually said that, but there's no denying his talent. But it was sometimes hard to notice the ability behind the flamboyance and self-indulgent behavior that was endemic to his persona. If there's one thing Prince was, however, it was
performer
.
Superbowl XLI was a painful one for me, as the Bears lost to the Colts that year, but the halftime show by Prince was jaw-dropping. According to an NFL Films documentary about the entire game-event-thing, the producer of the halftime show came to Prince and said "I'm sorry, but it's raining." Prince replied with a casual "Yes, it's raining." Mind you, the set was made out of a type of tile that was slippery to begin with, and now you've got rain on it as well. The producer, worried, asked if there was "anything we can do for you?" Prince's response was "Can you make it rain harder?" I haven't seen the whole performance since that game, as Prince was virulently anti-digital; he did everything he could to keep his stuff off of youtube, for example.
Having lived in Minnesota, having been to
1st Avenue
, the club/concert hall seen in the movie
Purple Rain
, and other places in and around Minneapolis, one knew that it was always possible that one night he would show up unannounced, play a small intimate concert, then leave, just because he wanted to. This was just something he did. Never any rhyme or reason as to where, either... he could show up in Duluth just as easily as St Paul. I'm not ashamed to say that I took advantage of that one Halloween.
I dressed in a pair of black jeans, black turtleneck, black combat boots, a black duster, black shades, I even dyed my hair, eyebrows and mustache black (somewhere in San Francisco, Vaucaunson's Duck has just died laughing). I borrowed a fake cellphone and an earpiece from the theatre props shop, and told my friends that I'd catch up with them. About an hour later, I climbed the stairs leading to a local bar with a stage at the end of it; an acoustic guitarist was playing not overly well. I walked in, ignored my friends, and stood at the end of the bar as far away from the stage as I could. Anybody who approached me got the cold shoulder, or a deadpan look from behind the sunglasses. After a couple of beers, the bartender finally made his way over to me to ask what my deal was. I quietly said that I was one of Prince's bodyguards... hinting without outright saying it that he was in the area looking for a place to play, and I was scouting this place.
For the next 90 minutes or so, I didn't have to pay for anything... and the beer had stopped, the bartender providing me mixed drinks instead. At one point, I could see the bartender leaning over and talking to a couple of people at the other side of the bar. I couldn't hear what he said, but suddenly the were staring at me intently... then they practically ran back to their table, and then everybody
there
was staring at me. It took almost no time at all for the message to make it to my friend's table... and
they
were staring at me, not with eager and hopeful anticipation like the others, but in frank admiration. To their credit, they did
not
blow my cover.
All good things come to an end, however, and I eventually made the fake phone ring, "answered" it, said a few words into it, then briskly walked towards the exit. The bartender looked a question at me, I shook my head, and left quickly. About a half-hour later, when the rest of the gang showed up for the apres-party, the amount of grief I took was
awesome
.
Two weeks later, I went back to the place, except I was dressed normally, my hair back to its regular red... but I had the sunglasses with me, in a pocket. I chatted with the bartender, and it looked like he wasn't sure if he had seen me before, until he asked me flat out. At which point, I pushed my hair back, put on the sunglasses, and muttered something about Prince. The bartender stared at me, said "you sunuvabitch!", shook my hand, handed me a beer, and said "when you're done with that, I don't want to see you here ever again." That was fair... but I left a $40 tip anyway, which was the whole point of going back in the first place.
Prince Rogers Nelson passed away yesterday in his studio in Chanhassen, MN. He was 57. His music will live on.
Posted by: Wonderduck at 08:19 PM | Comments (2) | Add Comment
Post contains 949 words, total size 6 kb.
20kb generated in CPU 0.05, elapsed 0.2789 seconds.
45 queries taking 0.2541 seconds, 129 records returned.
Powered by Minx 1.1.6c-pink.