December 08, 2016
The One Where Wonderduck Squees Like A Japanese Schoolgirl
Over at the /r/rubberducks subreddit, a visitor put up a picture of a "christmas street shop" they saw the other day. Here is that picture: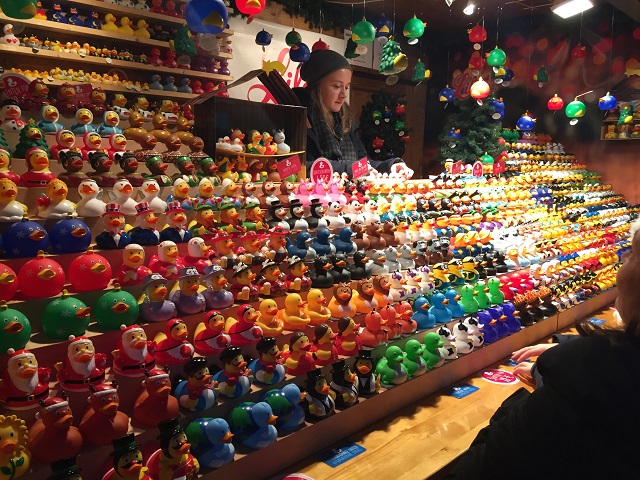 That's a lot of ducks, or as I like to put it, "a nice start". Lots that I've never seen before, too. I mean like those "ducks of the world" over there. The frenchduck even has two baguettes! Which is nice, but ducks don't much like French bread. Or those British ducks, or... waitaminnit.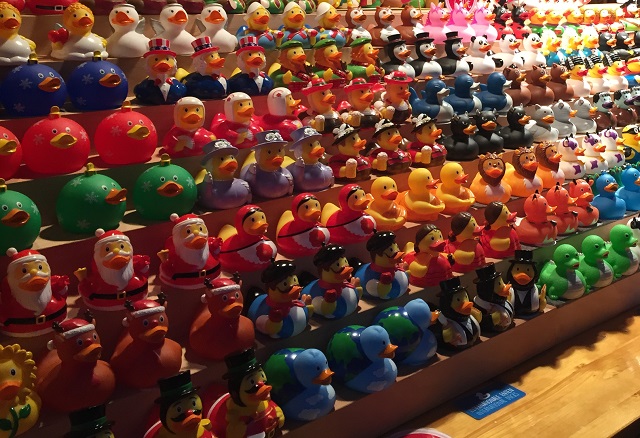 Is that...? Ohmygawd...
Squeeeeeeeeeeeeeeeeeeeeeeeeeeeeeeeeeeeeeeeeeeeeeeeeeeeeeeeeeeeeeeeeeeeeee! IwantoneIwantoneIwantoneIwantoneIwantoneIwantoneofeachIwantoneofeach!!!
Posted by: Wonderduck at 07:51 PM | Comments (13) | Add Comment
Post contains 93 words, total size 1 kb.
20kb generated in CPU 0.0126, elapsed 0.3003 seconds.
45 queries taking 0.2915 seconds, 142 records returned.
Powered by Minx 1.1.6c-pink.