November 24, 2011
Thanksgiving 2011
I like pumpkin pie. A lot. So much that I'd be perfectly happy having pumpkin pie all year round. Which is why I don't let myself have pumpkin pie more than a once or twice a year. Thankfully, today is one of those times.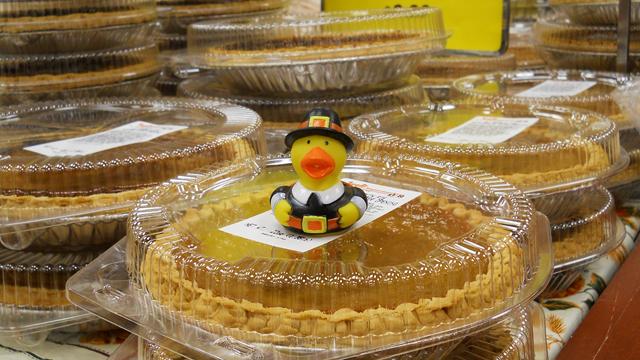 That's a good start, yep. For my readers here in the US, have a Happy Thanksgiving! If you're not in the US, have a grand Thursday!
Posted by: Wonderduck at 09:12 AM | Comments (2) | Add Comment
Post contains 72 words, total size 1 kb.
November 11, 2011
Veterans Day 2011
At 11 o'clock in the morning of the 11th of November, 1918, silence fell across the Western Front. No shots rang out. No artillery rounds exploded. The cease-fire that would lead to the end of World War I had finally been declared. Around the world, people everywhere celebrated... and mourned.
In 1919, President Woodrow Wilson made November 11th Armistice Day, a national holiday. In his proclamation, he said:

"To us in America, the reflections of Armistice Day will be filled with solemn pride in the heroism of those who died in the country's service and with gratitude for the victory, both because of the thing from which it has freed us and because of the opportunity it has given America to show her sympathy with peace and justice in the councils of the nations."
After World War II, a movement began in Emporia, Kansas, to turn Armistice Day into a holiday honoring all vets. In 1954, Congress officially replaced "Armistice" with "Veterans", and the day has been known as Veterans Day ever since.
Today, we honor all those who have served our country, and remember those who gave their lives in her service.
Without you, we wouldn't be able to do the goofy things we do today. Thank you.
Posted by: Wonderduck at 12:02 AM | Comments (2) | Add Comment
Post contains 212 words, total size 1 kb.
November 04, 2011
The Yan Yan Pirates Return!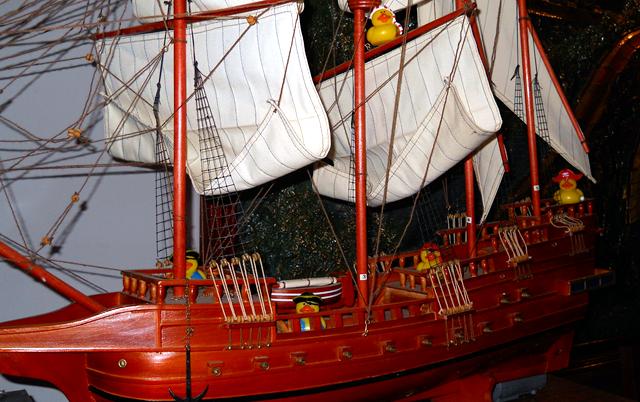 Yarrrr, me hearties! The accursed scalliwags of the snack scene, the Yan Yan Pirates, have once agains been spotted sailing the (very) low seas! Hide your tasty delicacies, for none are safe while they're around... and to them knaves the Pocky Ninjas, hear this: they're comin' fer you, too!
(thanks to
The Imperial Palace
for the use of their ship, and for the yummy orange chicken, too!)
Posted by: Wonderduck at 07:51 PM | Comments (2) | Add Comment
Post contains 72 words, total size 1 kb.
22kb generated in CPU 0.0252, elapsed 0.3188 seconds.
47 queries taking 0.3016 seconds, 139 records returned.
Powered by Minx 1.1.6c-pink.