July 01, 2016
Swelling With... Um... Excitement?
I had a lovely dinner with Official First Friend of The Pond Vaucaunson's Duck and his wife Geese on Monday night... three hours of sushi, karaage, more sushi, teriyaki chicken, bbq beef rolls (it's like sushi without the fish and with cows), conversation and red bean mochi.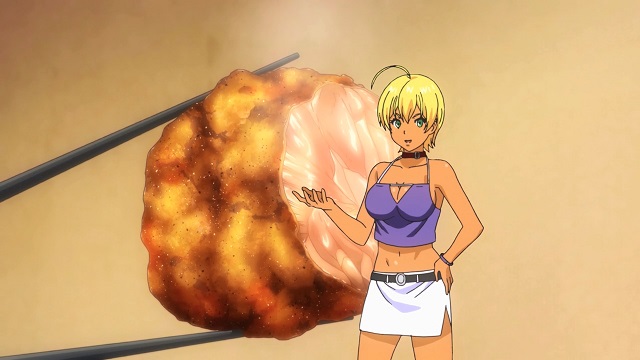 For the record, the karaage was disappointing, nothing even vaguely resembling what they describe in
Shokugeki no Soma
. The dipping sauce was memorable, but not in the way you want to be remembered. In my defense, it was just about the same color as ginger, or exactly the same color as the dressing they use on their salads. How was I to know it was actually made out of Greek Fire, napalm, AMFO, and just a dash of (
RS
)-Propan-2-yl methylphosphonofluoridate for spice? Anyway, after bidding the San Francisco Duo adieu and heading back to Pond Central, I rapidly pumpkined and called it a night. The next morning, however, things were... different. Getting ready for work, I put on my socks and realized that doing so made the top of my left foot hurt, a light burning pain. Huh, weird. Finished getting dressed, headed off to work, yadda yadda, came home, took that sock off and... my foot was a little swollen.
Sigh
. One of the perils of a job where you sit in less-than-stellar computer chairs for eight hours a day is that occasionally you get swollen feet, no matter how much you get up and walk around. Well, so much for that. And then came Wednesday.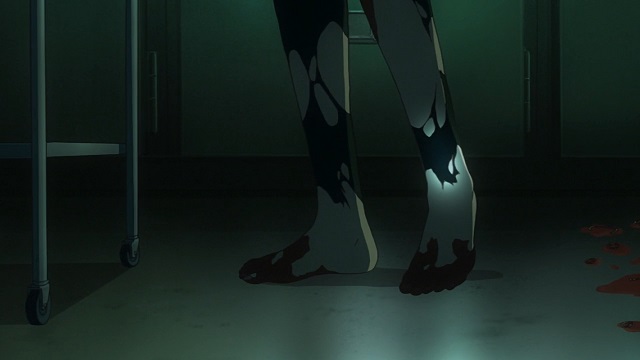 Somewhere around six in the morning I woke up in quite a bit of pain from my foot. What I couldn't figure out was exactly
why
it hurt so badly... then I realized: it was because the bedsheet was touching it. Oh crap. Once I got out of bed and into a room with some light, I knew it was going to be a long day... the area just behind the toes was a deep, angry red. That was bad enough, but it looked like my toes had gotten shorter, too. In fact, they hadn't: they had gotten
wider
. I went back to bed carefully... and work that day was a nightmare. All day long, it felt like someone was holding a lighted match to the top of my foot. The instant I got home, I took off my shoes and socks, put on my sandals... and nearly screamed from the pain of the leather touching the swollen areas.
When I finally managed to sleep that night, it was fitful... constantly waking up because the sheet touched a toe or something like that. By Thursday night, however, the worst had past. Today after work, I hied myself over to an Immediate-Care place where my doctor was... interesting. She looked like Tyrion Lannister would look if he had Five o'clock shadow and Margaret Thatcher's hair. Anyway, after examining my foot and hearing my story, she leveled her best diagnosis: gout. She couldn't be sure, of course, without it really being in full fury and god help me, she looked like she was interested in seeing my gouty foot. I suppose it's not exactly a disease that's all that common, after all... I, personally, have no interest in that. Kids, drink lots of water. You do NOT want Gout. It hurts.
A LOT
.
Posted by: Wonderduck at 09:42 PM | Comments (9) | Add Comment
Post contains 559 words, total size 4 kb.
1
As I was reading this, I was wondering if it was gout. I'm sorry I was right.
I've never had it but I know it isn't a lot of fun.
Posted by: Steven Den Beste at July 02, 2016 12:56 AM (+rSRq)
2
Before this, I only knew that Gout was a disease that affected the foot. I didn't know what it did, or how it did it, or anything else about it.
Now I know waaaaay more than I ever thought I could want to know.
Posted by: Wonderduck at July 02, 2016 01:05 AM (Hdexn)
3
Allopurinol in your future?
Posted by: jon spencer at July 02, 2016 06:48 AM (LtOnR)
4
Jon, according to Dr Tyrionette, if this becomes a regular thing then maybe some drug. Allopurinol was mentioned in passing, until she saw I was on a BP med already. At that point, it became "well, there are meds that can be used."
Posted by: Wonderduck at July 02, 2016 09:35 AM (Hdexn)
5
I usually drink lots of water, and now I have one more reason to. Oof.
Posted by: GreyDuck at July 02, 2016 02:51 PM (rKFiU)
6
I thought it was lobster and port wine that set off gout, not sushi.
On the bright side, you can now empathize with a lot of side characters in older English novels.
Posted by: Suburbanbanshee at July 02, 2016 06:11 PM (Pcnjn)
7
Ah. I get it. Tuna and mackerel are high in purines, and those are big sushi fish.
Posted by: Suburbanbanshee at July 02, 2016 06:15 PM (Pcnjn)
8
What anime is that second picture from? The one with the spikes.
Posted by: Kuma at July 25, 2016 10:53 AM (KCs3M)
9
The one with the spikes in the feets would be
Ga-Rei Zero
,
specifically Ep06
. The one with the glowing ankle is from
Mnemosyne
, Ep01. The happy cheerful picture with the karaage is, I think, obvious.
Posted by: Wonderduck at July 25, 2016 06:44 PM (8KjSa)
32kb generated in CPU 0.0193, elapsed 0.2005 seconds.
49 queries taking 0.1898 seconds, 286 records returned.
Powered by Minx 1.1.6c-pink.